irrelephant
is a collective of musicians from houston, texas featuring guitarist
will csorba
, an MFOA favorite. their first release, '
age of irrelephance
' is a collection of droney, mystical freak folk jams recorded live in a very lofi manner. the sounds range from sparse and skeletal to thick and immersive, with an array of stringed instruments being used in various experimental ways, as well as wooden flutes, saw, harmonium, voices and percussion.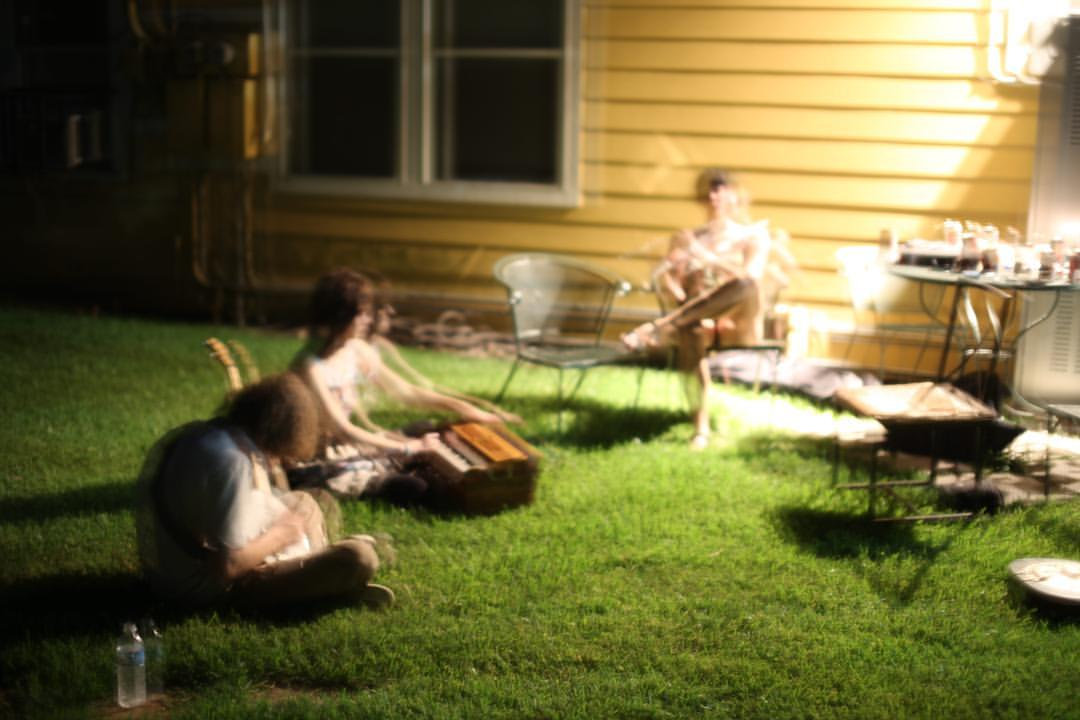 the roots of this music are in traditional american folk and american primitive genres (this is the most
chilled-out cover of jack rose's kensington blues
i've ever heard, like a '
pizza tapes
' version, with a shuffling brushed snare) but most of the songs go into a deeply psychedelic eastern-influenced drone-zone. highly recommended.
name your price for it
here
.