dylan tietze
is a singer/songwriter from jacksonville, florida. with his first release, '
perfect day
', he managed to do something with bandcamp that i've never seen, despite having done roughly 1,200 posts, most of which involve a bandcamp page.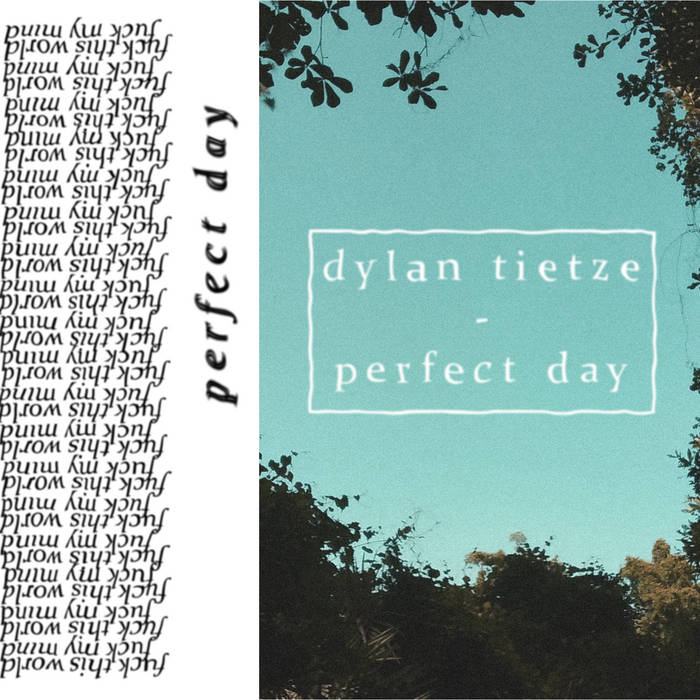 dylan made all the text white so when you go to his page, you only see the play buttons and the album art. he also structured the 40 minute or so album as two digital sides, forcing you to consider it more like you would an LP. the music is dark, lonely folk, with minimal production and a slight halo of reverb around the haunted singing and delicate guitar playing. there are strange experimental moments in the side-long presentations; unexpected stops, tape sounds, harsh noise, silences. it's worth listening to this whole thing, the more lushly produced jam that closes the second half is a high point on a generally good album. recommended.
i guess you can't download it at any price, but you can listen to it
here
.