if you check in to MFOA regularly, you might know that i have been a longtime fan of new york experimental art/punk band
pc worship
. i have always appreciated band leader
justin frye's
ability to stretch the bounds of free-form jazz-damaged jamming and noise-destruction within the confines of concise, fully realized rock'n'roll songs. with their latest LP '
buried wish
', they have hewn their particular type of blade to a microscopic sharpness, producing an incredible record, my favorite of the year so far, one that sounds timeless but also nails down what it feels like to live right now. the album begins with a bank of dissonant woodwinds and voices going through a woozy melody, '
lifeless rain on an empty moon
', a song that feels to me like it could be the intro to a straight jazz record, like a minute snatched out of a chill part of '
black saint and the sinner lady
'. this is followed by the pounding sludge of the single '
blank touch
', a rocker which includes an insane backwards guitar solo (despite the artsiness of pc worship i often hear references to the most normal of classic rock in some of the guitar solos, projected through a broken lens. pc worship can have fun/a sense of humor with rock, just check the stoner-metalish jam '
back of my $$$
'). the next song, '
river running sideways
', brings in my favorite mood of the album, a kind of urban-decayed, trashy neil young shuffle with low-pitched slacker vocals, and those twisted classic rock guitars. i have things to say about every song on this record, but you don't really need to hear them, you probably just need to hear the record. the music feels like now, as i said before...the droning tony conrad/VU violins in '
help
' couldn't sound more fresh for these sick times, and while i have often found pc worship's lyrics to be interesting, on this record i find some to be *touching*, as in the high-anxiety anthem '
perched on the wall
': '
keep teaching the only written language and keep beating the heat/keep getting shit to eat and keep avoiding defeat
'...fuck, isn't that the best any of us can try to do?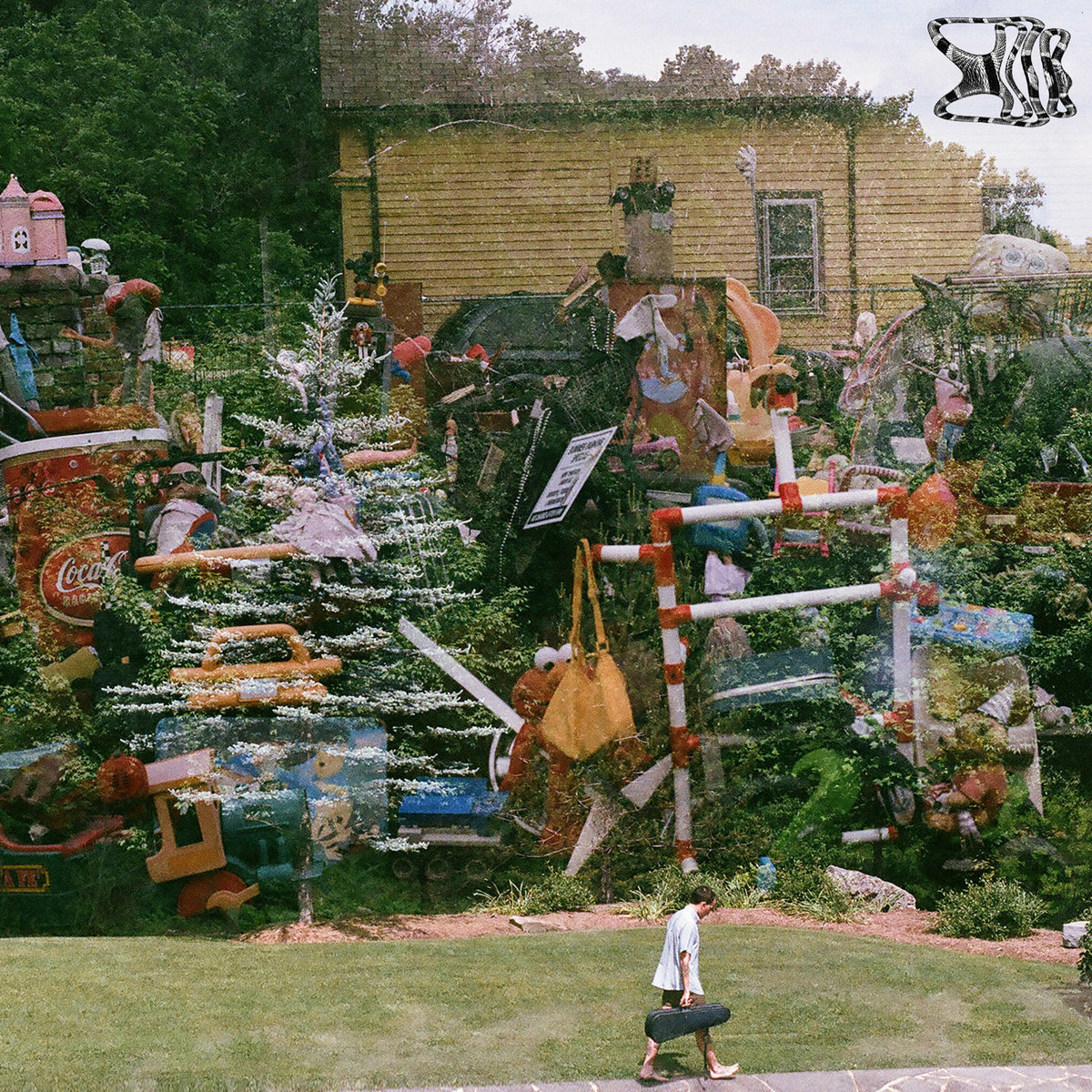 my favorite section of '
buried wish
' is the final two songs, '
torched
' and '
tranquil pain
'. apparently '
torched
' was inspired by the seminal lofi/punk record '
torch of the mystics
' by sun city girls, but with the virtuosic drumming of
greg fox
(who worked with milford graves), the psychedelic guitar journeys sound more like early sonny sharrock to me. this ecstatic, heaven-reaching clamor of guitar and drums bursts and settles into '
tranquil pain
', another baked out folk/rock song with a beautiful melody and again, extremely honest words that speak to me and to now: '
i'll sit outside again and wait for it to rain/i'll make it wash away everything that caused you pain/i'm going through the trash trying to find anything you might have thrown away/ because you thought it caused you pain
'. shit. the song fades out into more warped violins and washy drones until it slams back in with another explosion of shattered guitar solos and screams. then the final line: '
i'll go outside again and wait for the sun to hit/make all the prayers come true and try to swallow it
'. a perfect ending thought to a perfect record. when you think of a new york art rock band maybe you think of irony and detachment, but the lyrics throughout '
buried wish
' feel incredibly, refreshingly sincere. if there is any detachment here, it is not a hipster pose but a self conscious defense mechanism against what the world seems to have become. this is way long for an MFOA post, but i can't recommend this album enough.
get it
here
, vinyl or digital.