something has spoken to me and said "start posting here again". for the first real MFOA post in 3 or so years, i figured what better music to write about than some new stuff from andrew weathers; founder of
full spectrum records
, the guy who masters everyone's DIY albums, and one of the truest fellow travelers i have met out here trying to think about new ways to make, share and imagine music in the conditions under which we are all obliged to suffer. andrew's latest release is a pair of sprawling "ambient country" (as he calls them) jams recorded with his nation-spanning group of collaborators under the name andrew weathers ensemble. i believe this is their penultimate release as this incarnation, but somehow i doubt the output will really slow down.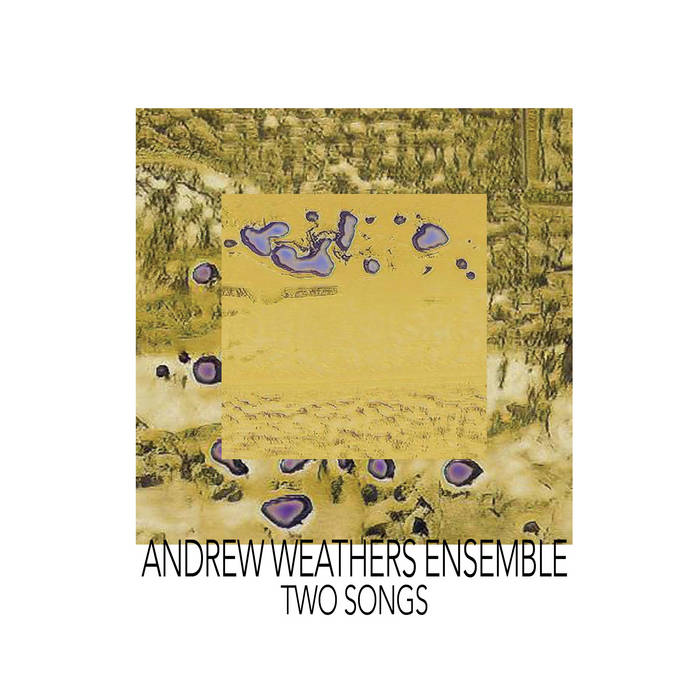 this first of the two songs is an expansive rendering of a sweet hymn-like song called 'little tack' by outsider/visionary artist and minister
howard finster
. it seems to be a celebration of the humble things that keep us grounded, of things that work without fanfare. frustrating the instinct for quick gratification, this arrangement has a slow build with droning accordion and synth sounds accompanying the first verse. the autotuned vocals have the de-personalized personality we have now grown used to from those who use autotune not to hit notes but to bring grit. the effect is to stretch this slice of americana into pure atmosphere, but eventually this song gives in to something that sounds a bit like kraut-rock countrypolitan, if that could be laid back. it swells and taps and becomes ecstatic. the music becomes the celebration of simple work that lyrics imply.
the second song, side B of the cassette, is an original instrumental composition called 'plains of paradise'. in the tradition of ambient music it evokes the landscape in the title, a landscape that is at once bountiful and desolate, that holds all of life and death in the infinitely thin border between grass and sky. the loping, clicking beat and insistently thumping guitar strings keep you bit in ennio morricone territory, which is appropriate. the plains seems to haunt andrew's music in general, and it is where he has set up shop, in the arid expanse of southwest texas.


this wouldn't be MFOA if i didn't say that i also released some new music the other day. it's called 'if i could only remember my dog's name' and you can name your price for it
here
.