'
no love is sorrow
' is the third solo LP from american ex-pat guitarist and songwriter buck curran, who is currently based in italy. reflecting its title, 'no love' is a heavy and heartfelt album that draws the listener close to its intimately recorded instrumental landscapes and illuminates the darker corners of emotional experience with its lyrics.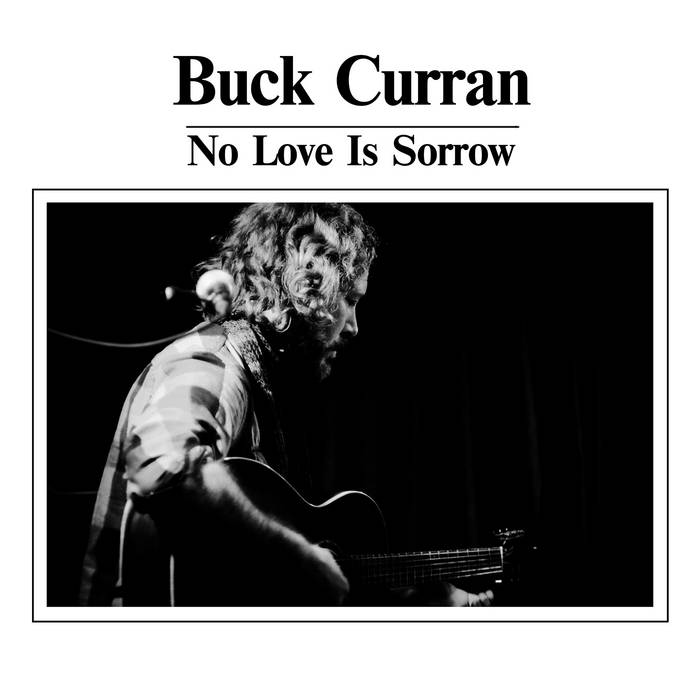 the opening track, 'blue raga' invokes buck's well know admiration for hermetic fingerstyle guru robbie basho (for whom he curated two excellent
tribute compilations
) with a fluid dance between two guitars, recorded closely so that the details of fingers and plectrums on strings are present, a technique i appreciated on buck's last album '
morning haikus and afternoon ragas
' as well.
the next track, 'ghost on the hill', sets up the basic range of the album, complimenting the guitar explorations that opened the album with a melancholy, psych-tinged love song. other highlights include harmonies from buck's partner adele pappalardo (check out her tunes
here
) on the trad-folky 'deep in the lovin' arms of my babe', and the crushing, spaced-out kosmische feedback jam that is 'war behind the sun'.
'no love is sorrow' is available for
download
and on spotify, and i believe it will be out on vinyl in the near future.
fuck racists, fascists and capitalists and happy saturday from MFOA