it seems like each new album that comes out from the general corner of the underground musical world i have my ears turned towards is increasingly abstract and amorphous. it's as if there is a sense that it's pointless to try to meet this moment, that, eschewing any determinations here, at least feels completely fucked, with anything but longform blasts or oozes of music, found sounds, and decontextualized words; if any words at all. that last sentence will let you know i'm rusty with words too, they seem to be sapped out of us, the instinct to bathe in drones and explore the outer reaches of improvisation makes sense to me. but it doesn't have to be that way. on his epic (in the sense of homer) new album 'midwest book of the dead' (on dear life records), wes tirey goes the opposite direction, working people and stories into songs and positioning them as literature.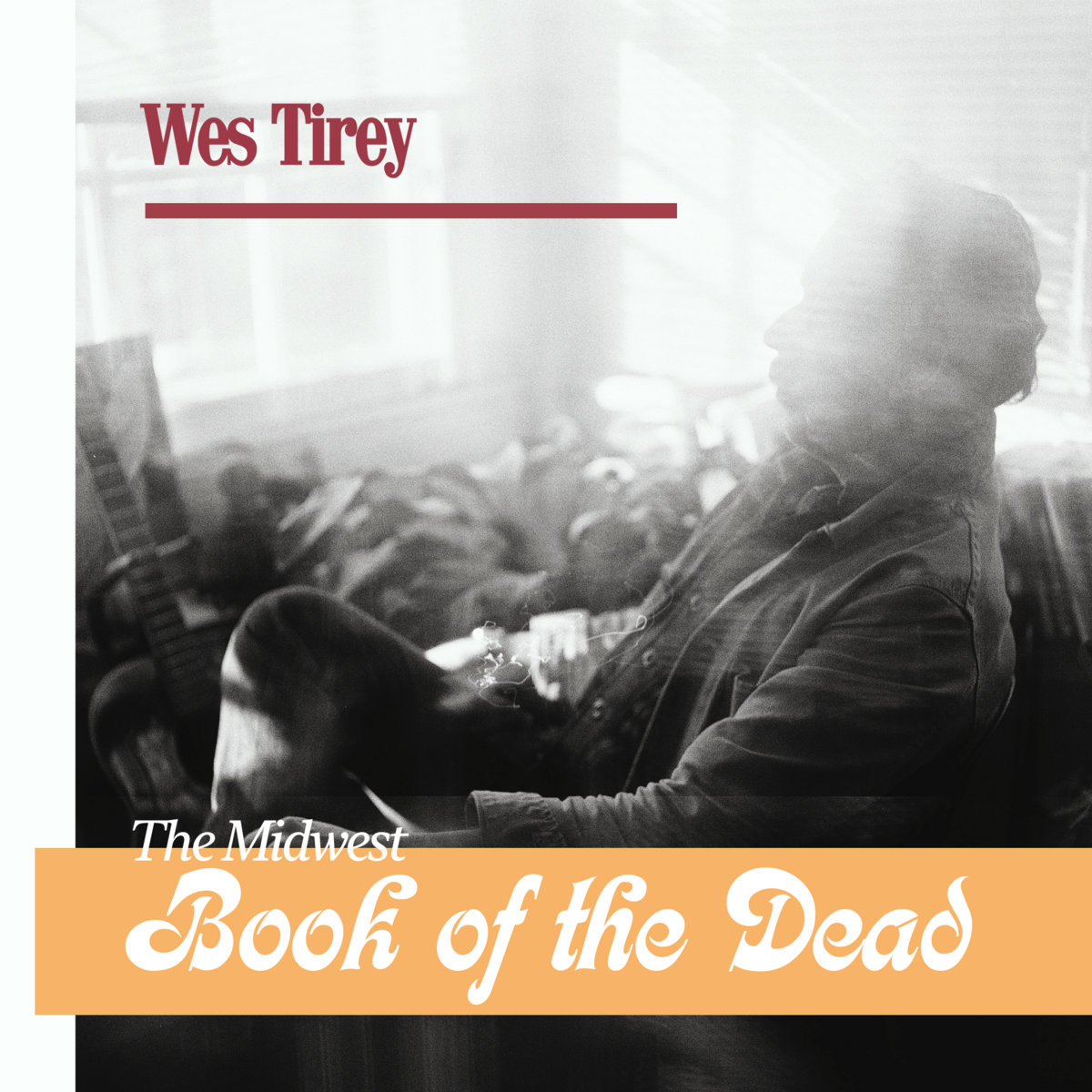 wes tirey probably could have made one of those abstract albums, you can hear hints of it in instrumental pieces like 'red corn raga', but it's clear he wanted to build a world here out of images and emotions expressed in lyrics as much as in melodies. the "midwest" he paints is big, sparse and tinged with dread and the tragic flotsam left behind by capitalism, inviting of course a comparison to 'nebraska by bruce springsteen. however, where springsteen was familiar with american doom, on 'nebraska' he was writing about an imagined place, and for tirey this is home, and the people in his songs feel like people he laid eyes on. apparently he is a fanatic for raymond carver, also a favorite of mine, and this shows in the devastating economy of the things he chooses to show us about the folks in his songs. the phrase 'book of the dead' in the title is more poignant to me now (the album was written/recorded in 2019) as we have seen that the bumbling neo-fascist state governments of many of those states have led to the region being disproportionately impacted by the pandemic. perhaps this isn't evergreen, but for me it gives even more weight to the proceedings, as that book is much fuller now than it would've been after a normal year. the production on this album reminds me of what is for my money the greatest alt-country record ever made, gillian welch's "soul journey". it's stark and unobtrusive but gives you that stray gators-derived rhythm section action; or a lead, a slide, or a harmony when you need it. what more could you ask for.
when i said these songs were positioned as literature, i wasn't kidding. you can get "midwest book of the dead" with an accompanying book or audiobook, in various formats. it's all at
dear life records
.